Below is information and knowledge on the topic funny parenting advice gather and compiled by the itt.tocdepvn.com team. Along with other related topics like: Funny parenting advice for baby shower, Hilarious dad Gives funny parenting tips, Funny parenting advice memes, Funny advice for new parents Reddit, Advice for soon to be parents.

ous 'Parenting Tips' From Moms And Dads Who've …
45 Hilarious 'Parenting Tips' From Moms And Dads Who've Been There
Most parents know what it feels like to be bombarded with unsolicited advice about raising kids. This guidance can range from semi-helpful to totally useless to absolutely baffling.
But sometimes parents share real nuggets of wisdom with each other … especially on Twitter.
We've rounded up the best (and funniest) "parenting tips" that parents (and a few childfree sages) have tweeted. Keep scrolling for some hilariously real and useful advice.
Parenting tip: maybe don't leave Hungry Hungry Hippos on the floor of a dark room.

— Rachel Dratch (@TheRealDratch) August 1, 2016
Parenting Pro Tip: Never take a toddler's word for it

— Dad and Buried (@DadandBuried) June 21, 2014
Parenting tip: Take kids to pumpkin patch. Let them pick out any pumpkin. but make them carry it to the car. They'll never want to go again.

— Abe Yospe (@Cheeseboy22) October 4, 2015
Parenting tip: when ur kids start crying, start bawling bigger & badder. Soon, they will stop crying & turn their concerns to your welfare.

— Contwixt Nick (@Contwixt) September 23, 2016
Parenting tip: No good ever comes from a toddler sitting naked on the couch.

— Sara (@smilely_gal) December 16, 2015
Parenting Pro-Tip: Don't talk about yourself as a failure of a parent…. to your children.

— Lucky Charms (@IanMenard) September 17, 2016
Parenting tip: Unfolded laundry straight out of the dryer is an excellent place for napping.#tiredmommy

— Lea Grover (@bcmgsupermommy) February 13, 2015
Parenting tip: Have two kids so you can keep your lazy butt in the car & say, "Go get your brother" when picking one up at a friends house.

— Abe Yospe (@Cheeseboy22) June 5, 2016
Parenting Tip: when your child tells you he is having bad dreams, "It's okay, Pal, reality is much scarier" will not comfort him.

— My Meh Precedes Me (@TheAlexNevil) November 10, 2015
Tonight's parenting lesson:

If a 2-year-old says, "I'm going to puke," FOR THE LOVE OF GOD DON'T CALL HER BLUFF.

I need a shower.

— James Breakwell (@XplodingUnicorn) March 4, 2015
Parenting tip: if you want to get your kids ready to leave the house faster, relentlessly song 'All That Jazz' in a Billie Holiday voice.

— Ana Gasteyer (@AnaGasteyer) April 27, 2013
Parenting tip: Hide the matches to a dozen socks and ask the kids to find them. Now go sit and enjoy a hot cup of coffee. You're welcome.

— CrazyExhaustion (@CrazyExhaustion) May 22, 2015
Parenting tip: telling a three-year-old that her dried-up markers are a "first world problem" will not stop her from crying.

— Jennifer Weiner (@jenniferweiner) September 26, 2011
Parenting Tip #12 It's ok to justify not meeting any of your goals, with, "At least I remembered to feed the kids."

— Paige Kellerman (@PaigeKellerman) August 20, 2011
A little parenting tip: If you don't know where your children are in the house… Turn off the internet and watch them magically appear.

— J. Jewels (@realjjewels) September 20, 2016
Parenting tip: when your kid insists on "playing trains" pretend to be Henry stuck in a tunnel. Then you don't have to move or do anything.

— Alice (@alicere) September 27, 2016
Parenting tip: tease your kids' hair so at the very least they can be well-beehived.

— Abbi Crutchfield (@curlycomedy) September 9, 2012
PARENTING TIP: train your kids to kill spiders so THEY can be the ones to do it.

— Frank Lowe (@GayAtHomeDad) March 1, 2013
Parenting tip: Fill a Piñata with mushrooms then sit back and watch as your children learn a cruel, but valuable lesson about real life.

— Kalvin (@KalvinMacleod) April 2, 2013
Parenting survival tip: Wear clothes that match the furniture. My kids can't find me because I look like I'm part of the couch

— James Breakwell (@XplodingUnicorn) November 23, 2013
Parenting pro tip: no need to baby proof the house for your crawling daughter. Just put her in a dress and render her immobile.

— Will (@willgoldstein) July 13, 2016
Parenting tip: The pediatric dentist will not pre-drill holes for your infant's teeth to grow into, no matter how much you need to sleep.

— RollOverandPlayDad (@AndPlayDad) March 26, 2013
Parenting tip: end the ABC song "Thanks for singing this w/ me" not "Next time won't you sing w/ me." Then you don't have to sing it again.

— Ken Jennings (@KenJennings) July 3, 2011
Parenting Pro-tip: When bribing your child make sure you google the price of the bribe before agreeing to buy it. #walletburn

— Morgan Shanahan (@the818) August 17, 2014
If your children ask a lot of questions, try asking them an open-ended question yourself to find out what they already know #parenting #tip

— Sheree Adams (@SmartNSassyMom) March 5, 2014
Parenting tip: If your 2 year old calls you in from another room to tell you she's "not poopie," there's a 100% chance she's lying.

— Jessica Valenti (@JessicaValenti) February 1, 2013
Parenting Tip: chanting "Goblin King! Goblin King! Wherever u may be take this child of mine far away from me!" doesn't work I already tried

— Julia Segal (@juliasegal) April 15, 2015
Parenting tip: Tell your kids all the food you want to keep for yourself is spicy.

"Sorry, son, this Dilly Bar is spicy."

— Gennefer Gross (@Gennefer) June 22, 2015
Parenting Pro Tip: BUY ALL THE TISSUES.

— Dad and Buried (@DadandBuried) January 16, 2013
Parenting tip: Emphasizing the need to keep your children on a schedule makes it easier to say no when you get invited to stuff.

— Simon Holland (@simoncholland) February 3, 2015
Parenting tip: when a child says "I picked it up and put it right back"…'right back' really means a 30 foot radius where it may be hidden.

— Nathan Chivington (@CoachChiv) July 26, 2016
Parenting tip: After your first child is born, go buy 20 years worth of poster board. This will save you countless 10:00 PM trips to CVS.

— Abe Yospe (@Cheeseboy22) May 24, 2016
Parenting tip: if you're questioning your stock even a little, just buy another bottle of ketchup.

— Valerie (@ValeeGrrl) December 15, 2015
Parenting Tip: Don't ask your toddler if she would share one bite of her ice cream in order to save your life.

— Karri-Leigh (@karri_leigh) August 28, 2013
Parenting Pro Tip: If you can't tell if they're laughing or crying, play it safe and keep your distance. Add music, headphones, a blender.

— Just Linda (@LindaInDisguise) March 17, 2013
Pro Tip: The quickest way to get a toddler to hold your hand is to put them in roller skates. They won't let go of you. #parenting

— The ParentNormal (@ParentNormal) August 11, 2014
Parenting tip: do not let your four-year-old watch "Tangled" and leave her anywhere near scissors.

— Jennifer Weiner (@jenniferweiner) January 20, 2012
Kindergarten Parenting Tip: If you're obviously hungover don't walk your kids into their camp wearing a Fireball T-shirt #adulting

— Ashley Herman (@HermieHerm) July 26, 2016
Parenting lesson of the day.

When pouring your guts out to the baby at 3:00 am, make sure the monitor is turned off.

— RollOverandPlayDad (@AndPlayDad) December 16, 2012
Parenting tip: Cherish the day you buy your first minivan because that will be the last day it is ever clean.

— Abe Yospe (@Cheeseboy22) February 9, 2016
Before You Go
My husband can sleep through anything except me shining a tiny light briefly on the book I'm reading in bed.

— Housy Wife (@wife_housy) August 6, 2016
","type":"tweet","common":{"id":"57c71b90e4b0a22de093aec8″,"caption":"","source":"
My husband can sleep through anything except me shining a tiny light briefly on the book I'm reading in bed.

— Housy Wife (@wife_housy) August 6, 2016
","title":"","type":"tweet","summary":"","badge":"","cta":[],"meta":null,"credit":"","creditUrl":"","thumbnail":{"url":{"url":"http://img.huffingtonpost.com/asset/ss-default-tweet.png","type":"externalUrl"},"credit":"","ops":""},"imagePositionInUnit":null,"imagePositionInSubUnit":null},"provider":null},{"embedData":"
Wife: I'm going to grab some dinner, you want anything?
Me: No thanks, I'm stuffed.
Wife: Ok, I'm going to Taco…
Me: I'll have 9 tacos.

— keith (@tchrquotes) February 28, 2015
","type":"tweet","common":{"id":"57c71b9de4b078581f10bc2d","caption":"","source":"
Wife: I'm going to grab some dinner, you want anything?
Me: No thanks, I'm stuffed.
Wife: Ok, I'm going to Taco…
Me: I'll have 9 tacos.

— keith (@tchrquotes) February 28, 2015
","title":"","type":"tweet","summary":"","badge":"","cta":[],"meta":null,"credit":"","creditUrl":"","thumbnail":{"url":{"url":"http://pbs.twimg.com/profile_images/599440854068002816/aLf-Bs_6_normal.jpg","type":"externalUrl"},"credit":"","ops":""},"imagePositionInUnit":null,"imagePositionInSubUnit":null},"provider":null},{"embedData":"
Wife: Where are you
Me: The store
W: Don't lie to me
M: Wh-
W: I saw the internet history
M: *hangs up* pic.twitter.com/CbhMqKVGkq

— Hip Dad Online (@hardlyrelevant) May 25, 2016
","type":"tweet","common":{"id":"57c71bace4b0e60d31dcce10″,"caption":"","source":"
Wife: Where are you
Me: The store
W: Don't lie to me
M: Wh-
W: I saw the internet history
M: *hangs up* pic.twitter.com/CbhMqKVGkq

— Hip Dad Online (@hardlyrelevant) May 25, 2016
","title":"","type":"tweet","summary":"","badge":"","cta":[],"meta":null,"credit":"","creditUrl":"","thumbnail":{"url":{"url":"http://pbs.twimg.com/profile_images/547947106217259009/a95EZbIO_normal.jpeg","type":"externalUrl"},"credit":"","ops":""},"imagePositionInUnit":null,"imagePositionInSubUnit":null},"provider":null},{"embedData":"
"Should we just lie in bed and eat chocolate and look at the Tupperware catalogue?" My husband, turning me on.

— lauren robinson (@laurenjoyness) August 3, 2016
","type":"tweet","common":{"id":"57c71bbbe4b0e60d31dcce16″,"caption":"","source":"
"Should we just lie in bed and eat chocolate and look at the Tupperware catalogue?" My husband, turning me on.

— lauren robinson (@laurenjoyness) August 3, 2016
","title":"","type":"tweet","summary":"","badge":"","cta":[],"meta":null,"credit":"","creditUrl":"","thumbnail":{"url":{"url":"http://pbs.twimg.com/profile_images/659650098427654144/wXNjUany_normal.jpg","type":"externalUrl"},"credit":"","ops":""},"imagePositionInUnit":null,"imagePositionInSubUnit":null},"provider":null},{"embedData":"
It's Friday night, so my wife and I drank wine and talked politics.

Just kidding.

We had a 20 minute argument over brands of toilet paper.

— James Breakwell (@XplodingUnicorn) August 6, 2016
","type":"tweet","common":{"id":"57c71bf8e4b0a22de093afb0″,"caption":"","source":"
It's Friday night, so my wife and I drank wine and talked politics.

Just kidding.

We had a 20 minute argument over brands of toilet paper.

— James Breakwell (@XplodingUnicorn) August 6, 2016
","title":"","type":"tweet","summary":"","badge":"","cta":[],"meta":null,"credit":"","creditUrl":"","thumbnail":{"url":{"url":"http://pbs.twimg.com/profile_images/442499711799283713/zgRMtvS-_normal.jpeg","type":"externalUrl"},"credit":"","ops":""},"imagePositionInUnit":null,"imagePositionInSubUnit":null},"provider":null},{"embedData":"
Marriage is full of surprises but it's mostly just asking each other "do you have to do that right now?"

— mark (@TheCatWhisprer) August 23, 2016
","type":"tweet","common":{"id":"57c71bcce4b0a22de093af51″,"caption":"","source":"
Marriage is full of surprises but it's mostly just asking each other "do you have to do that right now?"

— mark (@TheCatWhisprer) August 23, 2016
","title":"","type":"tweet","summary":"","badge":"","cta":[],"meta":null,"credit":"","creditUrl":"","thumbnail":{"url":{"url":"http://pbs.twimg.com/profile_images/716060027476393985/izcTIp6l_normal.jpg","type":"externalUrl"},"credit":"","ops":""},"imagePositionInUnit":null,"imagePositionInSubUnit":null},"provider":null},{"embedData":"
Just put on fancy socks and a night shirt with no food stains so I can try to seduce my husband later.

— Ashley Austrew (@ashleyaustrew) January 23, 2016
","type":"tweet","common":{"id":"57c71c22e4b0a22de093afd3″,"caption":"","source":"
Just put on fancy socks and a night shirt with no food stains so I can try to seduce my husband later.

— Ashley Austrew (@ashleyaustrew) January 23, 2016
","title":"","type":"tweet","summary":"","badge":"","cta":[],"meta":null,"credit":"","creditUrl":"","thumbnail":{"url":{"url":"http://pbs.twimg.com/profile_images/739304029252026368/WzvkrDiY_normal.jpg","type":"externalUrl"},"credit":"","ops":""},"imagePositionInUnit":null,"imagePositionInSubUnit":null},"provider":null},{"embedData":"
me: want me to make dinner
wife: nah it's ok honey, I know you're still tired from doing it back in 2003

— Grant Tanaka (@GrantTanaka) August 24, 2016
","type":"tweet","common":{"id":"57c71bdbe4b0e60d31dcce60″,"caption":"","source":"
me: want me to make dinner
wife: nah it's ok honey, I know you're still tired from doing it back in 2003

— Grant Tanaka (@GrantTanaka) August 24, 2016
","title":"","type":"tweet","summary":"","badge":"","cta":[],"meta":null,"credit":"","creditUrl":"","thumbnail":{"url":{"fileName":"ss-default-embed.jpg","type":"hectorUrl"},"credit":"","ops":""},"imagePositionInUnit":null,"imagePositionInSubUnit":null},"provider":null},{"embedData":"
Pre-marriage counseling should include putting up a tent together.

— Simon Holland (@simoncholland) July 30, 2016
","type":"tweet","common":{"id":"57c71f87e4b078581f10c002″,"caption":"","source":"
Pre-marriage counseling should include putting up a tent together.

— Simon Holland (@simoncholland) July 30, 2016
","title":"","type":"tweet","summary":"","badge":"","cta":[],"meta":null,"credit":"","creditUrl":"","thumbnail":{"url":{"url":"http://pbs.twimg.com/profile_images/665498907556737024/pMbsg4p2_normal.jpg","type":"externalUrl"},"credit":"","ops":""},"imagePositionInUnit":null,"imagePositionInSubUnit":null},"provider":null},{"embedData":"
Marriage teaches you a lot about yourself. For instance, I've learned that I don't need to use so many paper towels, and they're expensive.

— Pete Lynch (@PJTLynch) March 25, 2013
","type":"tweet","common":{"id":"57c71c46e4b078581f10bd37″,"caption":"","source":"
Marriage teaches you a lot about yourself. For instance, I've learned that I don't need to use so many paper towels, and they're expensive.

— Pete Lynch (@PJTLynch) March 25, 2013
","title":"","type":"tweet","summary":"","badge":"","cta":[],"meta":null,"credit":"","creditUrl":"","thumbnail":{"url":{"url":"http://pbs.twimg.com/profile_images/583973748774084608/AeYp2O7h_normal.jpg","type":"externalUrl"},"credit":"","ops":""},"imagePositionInUnit":null,"imagePositionInSubUnit":null},"provider":null},{"embedData":"
Marriage, because you need to know you were folding a bag of chips wrong your entire life.

— Dan (@Social_Mime) February 11, 2016
","type":"tweet","common":{"id":"57c71c53e4b078581f10bd40″,"caption":"","source":"
Marriage, because you need to know you were folding a bag of chips wrong your entire life.

— Dan (@Social_Mime) February 11, 2016
","title":"","type":"tweet","summary":"","badge":"","cta":[],"meta":null,"credit":"","creditUrl":"","thumbnail":{"url":{"url":"http://img.huffingtonpost.com/asset/ss-default-tweet.png","type":"externalUrl"},"credit":"","ops":""},"imagePositionInUnit":null,"imagePositionInSubUnit":null},"provider":null},{"embedData":"
wife: You forgot to turn the TV off last night

[flashback to me leaving it on so the dog could finish watching Air Bud]

me: No I didn't

— Josh (@iwearaonesie) July 25, 2016
","type":"tweet","common":{"id":"57c71c06e4b0e60d31dcce9c","caption":"","source":"
wife: You forgot to turn the TV off last night

[flashback to me leaving it on so the dog could finish watching Air Bud]

me: No I didn't

— Josh (@iwearaonesie) July 25, 2016
","title":"","type":"tweet","summary":"","badge":"","cta":[],"meta":null,"credit":"","creditUrl":"","thumbnail":{"url":{"url":"http://pbs.twimg.com/profile_images/601730971394842625/mnkC56rU_normal.jpg","type":"externalUrl"},"credit":"","ops":""},"imagePositionInUnit":null,"imagePositionInSubUnit":null},"provider":null},{"embedData":"
WIFE: Stop spending money on stupid stuff
ME: Okay
[later]WIFE: What the hell?
[dog walks by in a tuxedo]ME: He's getting married, Karen

— Floyd (@dafloydsta) August 17, 2016
","type":"tweet","common":{"id":"57c71c15e4b0a22de093afc9″,"caption":"","source":"
WIFE: Stop spending money on stupid stuff
ME: Okay
[later]WIFE: What the hell?
[dog walks by in a tuxedo]ME: He's getting married, Karen

— Floyd (@dafloydsta) August 17, 2016
","title":"","type":"tweet","summary":"","badge":"","cta":[],"meta":null,"credit":"","creditUrl":"","thumbnail":{"url":{"url":"http://pbs.twimg.com/profile_images/660808480689926144/kp109EDH_normal.jpg","type":"externalUrl"},"credit":"","ops":""},"imagePositionInUnit":null,"imagePositionInSubUnit":null},"provider":null},{"embedData":"
I had to wipe baby poop off my wife's foot.

I don't remember that one being in our wedding vows.

My wife assures me it was in there.

— James Breakwell (@XplodingUnicorn) July 29, 2016
","type":"tweet","common":{"id":"57c71be8e4b078581f10bce2″,"caption":"","source":"
I had to wipe baby poop off my wife's foot.

I don't remember that one being in our wedding vows.

My wife assures me it was in there.

— James Breakwell (@XplodingUnicorn) July 29, 2016
","title":"","type":"tweet","summary":"","badge":"","cta":[],"meta":null,"credit":"","creditUrl":"","thumbnail":{"url":{"url":"http://pbs.twimg.com/profile_images/442499711799283713/zgRMtvS-_normal.jpeg","type":"externalUrl"},"credit":"","ops":""},"imagePositionInUnit":null,"imagePositionInSubUnit":null},"provider":null},{"embedData":"
My growing Crocs collection is forcing my wife to make some tough decisions about her future.

— Daniel Carrillo (@DanielRCarrillo) June 7, 2016
","type":"tweet","common":{"id":"57c71c60e4b0e60d31dccf0d","caption":"","source":"
My growing Crocs collection is forcing my wife to make some tough decisions about her future.

— Daniel Carrillo (@DanielRCarrillo) June 7, 2016
","title":"","type":"tweet","summary":"","badge":"","cta":[],"meta":null,"credit":"","creditUrl":"","thumbnail":{"url":{"url":"http://pbs.twimg.com/profile_images/754686849336029185/Y4l-PkwI_normal.jpg","type":"externalUrl"},"credit":"","ops":""},"imagePositionInUnit":null,"imagePositionInSubUnit":null},"provider":null},{"embedData":"
Husband: UGH that kid is JUST LIKE YOU.
Me: Wonderful?
H:
M: Charming?
H:
M: Light of your life?
H: [leaves room]Me: [shouts] SUPER COOL?

— Kim Bongiorno (@LetMeStart) October 24, 2015
","type":"tweet","common":{"id":"57c71c6de4b0e60d31dccf32″,"caption":"","source":"
Husband: UGH that kid is JUST LIKE YOU.
Me: Wonderful?
H:
M: Charming?
H:
M: Light of your life?
H: [leaves room]Me: [shouts] SUPER COOL?

— Kim Bongiorno (@LetMeStart) October 24, 2015
","title":"","type":"tweet","summary":"","badge":"","cta":[],"meta":null,"credit":"","creditUrl":"","thumbnail":{"url":{"url":"http://pbs.twimg.com/profile_images/670065254777360384/1y0vhg1y_normal.jpg","type":"externalUrl"},"credit":"","ops":""},"imagePositionInUnit":null,"imagePositionInSubUnit":null},"provider":null},{"embedData":"
*ignores husband for the entirety of our dinner date so I can write him the perfect happy birthday post on FB*

— Lurk @ Home Mom (@LurkAtHomeMom) August 9, 2016
","type":"tweet","common":{"id":"57c71c76e4b0e60d31dccf3c","caption":"","source":"
*ignores husband for the entirety of our dinner date so I can write him the perfect happy birthday post on FB*

— Lurk @ Home Mom (@LurkAtHomeMom) August 9, 2016
","title":"","type":"tweet","summary":"","badge":"","cta":[],"meta":null,"credit":"","creditUrl":"","thumbnail":{"url":{"url":"http://pbs.twimg.com/profile_images/517797154459365376/yPocvXag_normal.jpeg","type":"externalUrl"},"credit":"","ops":""},"imagePositionInUnit":null,"imagePositionInSubUnit":null},"provider":null},{"embedData":"
Marriage is basically just looking over at your partner saying "Did you hear that?" Every time your body makes a weird noise.

— The Fantastic Mr.Fox (@Camel_Crushin) July 6, 2016
","type":"tweet","common":{"id":"57c71c81e4b078581f10bdbc","caption":"","source":"
Marriage is basically just looking over at your partner saying "Did you hear that?" Every time your body makes a weird noise.

— The Fantastic Mr.Fox (@Camel_Crushin) July 6, 2016
","title":"","type":"tweet","summary":"","badge":"","cta":[],"meta":null,"credit":"","creditUrl":"","thumbnail":{"url":{"url":"http://img.huffingtonpost.com/asset/ss-default-tweet.png","type":"externalUrl"},"credit":"","ops":""},"imagePositionInUnit":null,"imagePositionInSubUnit":null},"provider":null},{"embedData":"
*complains about wife watching HGTV all the time
*goes on business trip
*watches HGTV in the hotel room

— Robert Knop (@FatherWithTwins) August 17, 2016
","type":"tweet","common":{"id":"57c71c95e4b0e60d31dccf63″,"caption":"","source":"
*complains about wife watching HGTV all the time
*goes on business trip
*watches HGTV in the hotel room

— Robert Knop (@FatherWithTwins) August 17, 2016
","title":"","type":"tweet","summary":"","badge":"","cta":[],"meta":null,"credit":"","creditUrl":"","thumbnail":{"url":{"url":"http://pbs.twimg.com/profile_images/755151491204206592/5sAyo3jM_normal.jpg","type":"externalUrl"},"credit":"","ops":""},"imagePositionInUnit":null,"imagePositionInSubUnit":null},"provider":null}],"options":{"theme":"life","device":"desktop","editionInfo":{"id":"us","name":"U.S.","link":"https://www.huffpost.com","locale":"en_US"},"slideshowAd":{"scriptTags":[],"otherHtml":""},"slideshowEndCard":{"scriptTags":[],"otherHtml":""},"isMapi":false,"isAmp":false,"isVideoEntry":false,"isMt":false,"entryId":"57ec92b5e4b082aad9b945d3″,"entryTagsList":"parenting-tips,parenting-tweets,funny-parenting,parents-on-twitter,@ads_sexy,@health_adhd,@health_depression,@health_erectile,@health_ibs,@health_models","sectionSlug":"parents","deptSlug":"lifestyle","sectionRedirectUrl":null,"subcategories":"fifty,women,comedy,divorce,good-news,healthy-living","isWide":false,"headerOverride":null,"noVideoAds":false,"disableFloat":false,"isNative":false,"commercialVideo":{"provider":"custom","site_and_category":"us.parents","package":null},"isHighline":false,"vidibleConfigValues":{"cid":"60afc111dcf87c2cd2f5d8bf","overrides":{"front_page_top_videos":{"desktop":"60b64354b171b7444beaff4d","mobileweb":"60b64354b171b7444beaff4d"},"top_media":{"desktop":"60b8e6bdc5449357a7ada147″,"mobile":"60b8e701c5449357a7ada2ee","iphone":"60b8e643cdd90620331bb1f6″,"ipad":"60b8e643cdd90620331bb1f6″,"androidphone":"60b8e699c5449357a7ada04c","androidtablet":"60b8e699c5449357a7ada04c"},"anthology":{"desktop":"60b8e616cdd90620331bb0ba","mobile":"60b8e671c5449357a7ad9f66″,"iphone":"60b8e643cdd90620331bb1f6″,"ipad":"60b8e643cdd90620331bb1f6″,"androidphone":"60b8e699c5449357a7ada04c","androidtablet":"60b8e699c5449357a7ada04c"},"content":{"desktop":"60b8e616cdd90620331bb0ba","mobile":"60b8e671c5449357a7ad9f66″,"iphone":"60b8e643cdd90620331bb1f6″,"ipad":"60b8e643cdd90620331bb1f6″,"androidphone":"60b8e699c5449357a7ada04c","androidtablet":"60b8e699c5449357a7ada04c"}},"playerUpdates":{"5668ae6ee4b0b5e26955d6a6″:"60d2472d9340d7032ad7e443″,"56aa41bae4b091744c0440d8″:"60e869dc7c5f3b17b6741b81″,"5841b2b5cc52c716ec6e5a7f":"60b8e355cdd90620331ba185″,"58b5e2b8d85a10302feee895″:"60b64316b171b7444beafdb2″,"58b74698f78ced31417819ae":"60b8e5bec5449357a7ad9b52″,"58b74ccecebcea57e2c3a3d1″:"60b8e5eac5449357a7ad9ca5″,"58cff690d85a100b9992bc39″:"60b8e616cdd90620331bb0ba","58cffb3fb6d9b972a49a3c9d":"60b8e643cdd90620331bb1f6″,"58cffdd74d96935d7d6ec180″:"60b8e671c5449357a7ad9f66″,"58d03a84f78ced6518eb2fa7″:"60b643c82e76be41f112735c","592edf20e0fa177b0c26f7fd":"60b8e699c5449357a7ada04c","5b35266b158f855373e28256″:"60b64354b171b7444beaff4d","5c116f29f79c4171d82b7c2a":"60b64440b171b7444beb040b","5c1170fc600c9a697bf0c6b9″:"60b646102e76be41f1127ffc","5c47791afa1b317df8ae0c4f":"60b8e6bdc5449357a7ada147″,"5c477987a6b48b35f164773d":"60b8e701c5449357a7ada2ee","5c4779ee943c3c2a64f28371″:"60b8e747cdd90620331bb861″,"5c477a26fcd67b26879bc7c2″:"60b8e788c5449357a7ada67b","5d8921a78c3ae845f366c9b6″:"60ae7be5f3a7c13a30417ff9″,"58b98b00ba82aa39a6534321″:"60d0de7c9340d7032ad1146c","58b9d14cb6d9b96c9ec32af3″:"60d0dec19340d7032ad115a0″,"58cff8eccebcea42931e0436″:"60d0e005b627221e9d819d44″,"592edf5de0fa177b0c26f95b":"60d0e38fb627221e9d81adcf","58cff72fd85a100b9992c112″:"60d0e447b627221e9d81b0da","56b4d34fe4b022697697c400″:"60d2472d9340d7032ad7e443″,"60b8e4c0c5449357a7ad957d":"60e869dc7c5f3b17b6741b81″}},"connatixConfigValues":{"defaultPlayer":"ff7fdddc-5441-4253-abc4-f12a33fad58b","clickToPlayPlayer":"d014396e-b366-4c17-aeac-3ce906fa3fd0″,"videoPagePlayer":"f010447b-d244-4111-a314-7b4542ae4145″,"verticalPlayer":"e58cb05a-0bc8-4210-9108-fea82726c065″},"customAmpComponents":[],"ampAssetsUrl":"https://amp.assets.huffpost.com","videoTraits":null,"positionInUnitCounts":{"buzz_head":{"count":0},"buzz_body":{"count":1},"buzz_bottom":{"count":0}},"positionInSubUnitCounts":{"article_body":{"count":1},"before_you_go_slideshow":{"count":0}},"connatixCountsHelper":{"count":0},"buzzfeedTracking":{"context_page_id":"57ec92b5e4b082aad9b945d3″,"context_page_type":"buzz","destination":"huffpost","mode":"desktop","page_edition":"en-us"},"tags":[{"name":"parenting tips","slug":"parenting-tips","links":{"relativeLink":"topic/parenting-tips","permalink":"https://www.huffpost.com/topic/parenting-tips","mobileWebLink":"https://www.huffpost.com/topic/parenting-tips"},"department":{"name":"Life","slug":"lifestyle"},"section":{"title":"Parenting","slug":"parents"},"topic":{"title":"Parenting ","slug":"parenting","overridesSectionLabel":false},"url":"https://www.huffpost.com/life/topic/parenting"},{"name":"parenting tweets","slug":"parenting-tweets","links":{"relativeLink":"topic/parenting-tweets","permalink":"https://www.huffpost.com/topic/parenting-tweets","mobileWebLink":"https://www.huffpost.com/topic/parenting-tweets"},"department":{"name":"Life","slug":"lifestyle"},"section":{"title":"Parenting","slug":"parents"},"topic":{"title":"Best Parenting Tweets","slug":"best-parenting-tweets","overridesSectionLabel":false},"url":"https://www.huffpost.com/life/topic/best-parenting-tweets"},{"name":"funny parenting","slug":"funny-parenting","links":{"relativeLink":"topic/funny-parenting","permalink":"https://www.huffpost.com/topic/funny-parenting","mobileWebLink":"https://www.huffpost.com/topic/funny-parenting"},"url":"https://www.huffpost.com/topic/funny-parenting"},{"name":"parents on twitter","slug":"parents-on-twitter","links":{"relativeLink":"topic/parents-on-twitter","permalink":"https://www.huffpost.com/topic/parents-on-twitter","mobileWebLink":"https://www.huffpost.com/topic/parents-on-twitter"},"department":{"name":"Impact","slug":"impact"},"section":{"title":"Tech","slug":"technology"},"topic":{"title":"Twitter","slug":"twitter","overridesSectionLabel":false},"url":"https://www.huffpost.com/impact/topic/twitter"}],"relatedMedia":true,"bodyAds":[],"adCount":0}}">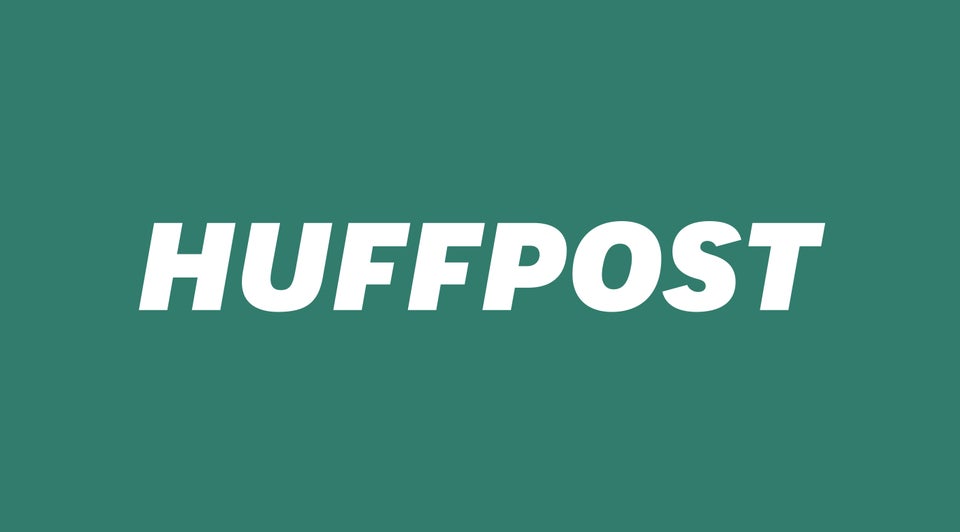 Marriage Tweets